Outfit Ideas To Take You Through Fall And Winter
As we head into fall and the temperature gets colder, it brings plenty of outfits and layering opportunities. Explore our outfit ideas rom cozy knits and cardigans to oversized blazers, there's a lot of everyday fashion trends to explore. Read on to get outfit inspiration from the fall and winter fashion trends 2020.
Stay Warm and Classy with Faux Fur
Faux fur screams soft, cozy, and it's the ideal cold-weather texture. Faux fur and sherpa fabrics are a big deal, and you cannot only find them in the typical sweater or jackets but also lining your bags, shoes, and purses. You will see the Teddy Coat trend continue. Teddy coat offer cozy-chic vibes are a great staple to add to your fall and winter style. Layer with your favorite jeans, ankle boots, and a shoulder bag for a look that is sure to get style points. 
 Shop Be Good Teddy Coat
The Long Cardigan Flair
If you're looking to add a light layer, then a long cardigan is a great fall fashion casual and will be eternally in fashion. Ideally, you want it to be hip-length or longer. Either you're a fan of loose-knit or prefer a thicker chunky knit, rock whatever works best for you. In terms of design, tans, burnt orange, and leopard prints are trendy. Cardigans are simple to rock and a great layering piece that you works with so many outfits. It even works great on pregnant women. 
Go Athleisure!
There's a reason athleisure has been on the rise in the past decade. It's the perfect trend for busy, on-the-go ladies. What's great about it is it comes in several awesome styles and fit of sweatshirts, pullovers, and leggings. We will especially see a lot of faux leather leggings this fall. Whether you're just hanging out with friends or going for a jog, put on that hoody and fleecy joggers with the right sneakers as you soak in the cold air.
(image via Pinterest)
Dainty Floral Prints
MAJOR TREND: Dainty floral prints are so in for Fall 2020.  The more delicate and smaller floral prints are showing up in tops and dresses giving a more vintage and bohemian look. Pair a your floral dress or top a leather moto jacket, and tights for a edgy urban feel.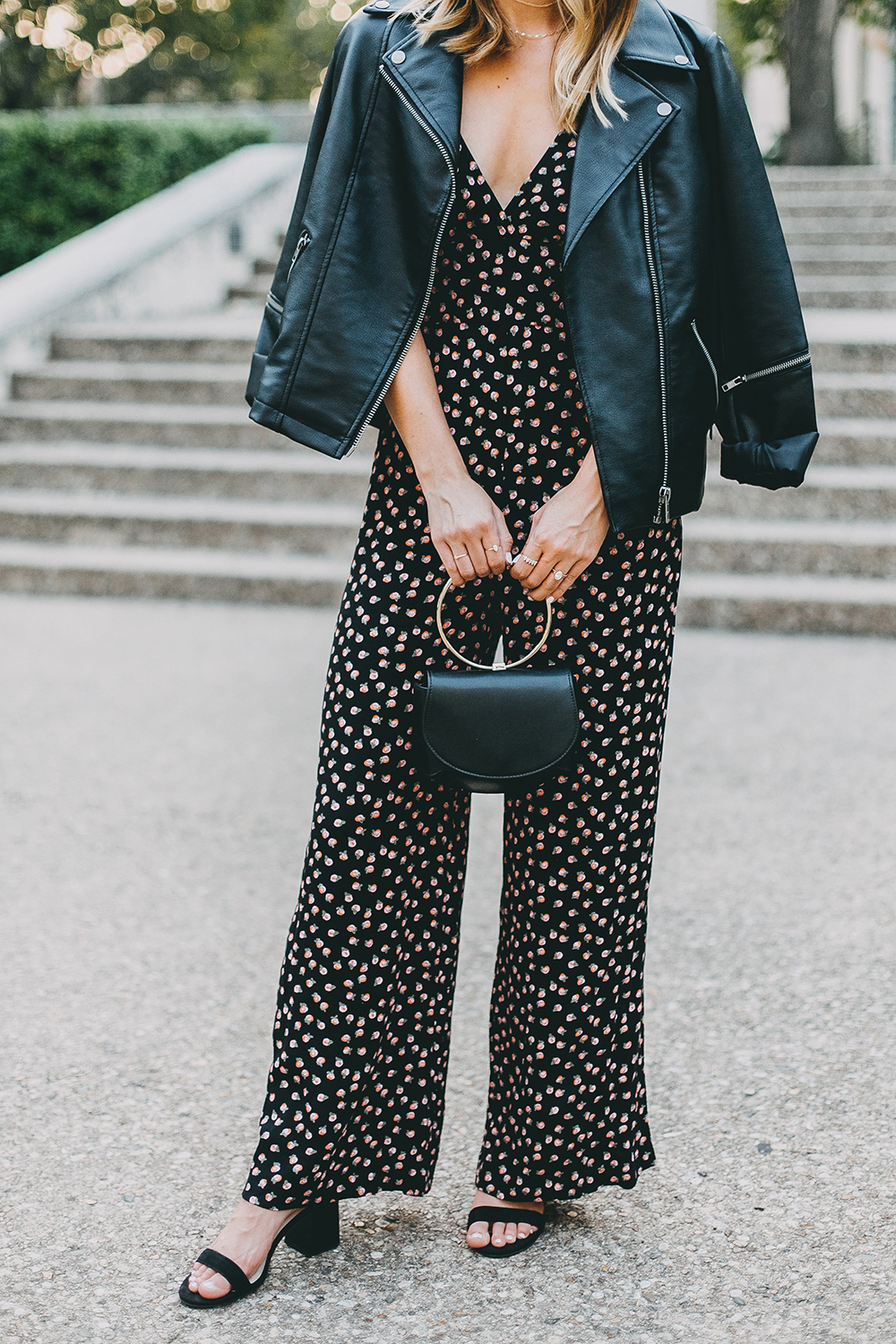 Image: http://livvyland.com/
One-the-go Jumpsuit.
Jumpsuits are great because they it's one and done—no need to worry about what top to wear with your trousers and vice versa. Add a hoop earring and high-heeled shoes, you're chic and ready to go. Layer a long cardigan for the office and switch it up with a cropped motorcycle jacket for a cool chic vibe. 
Dresses for the Warm Days
When it feels inexplicably warm for those days in the fall, a breezy long sleeve dress will remind you of those summer days. Adding boots will give you the perfect touch. Midi-length dresses and skirts, especially in knit fabrics, are also fabulous for the fall season. Pair it with boots either an ankle bootie or tall leather or suede boot for a polished look.
Shop our latests arrivals - https://www.scoutandpoppy.com/collections/new
---